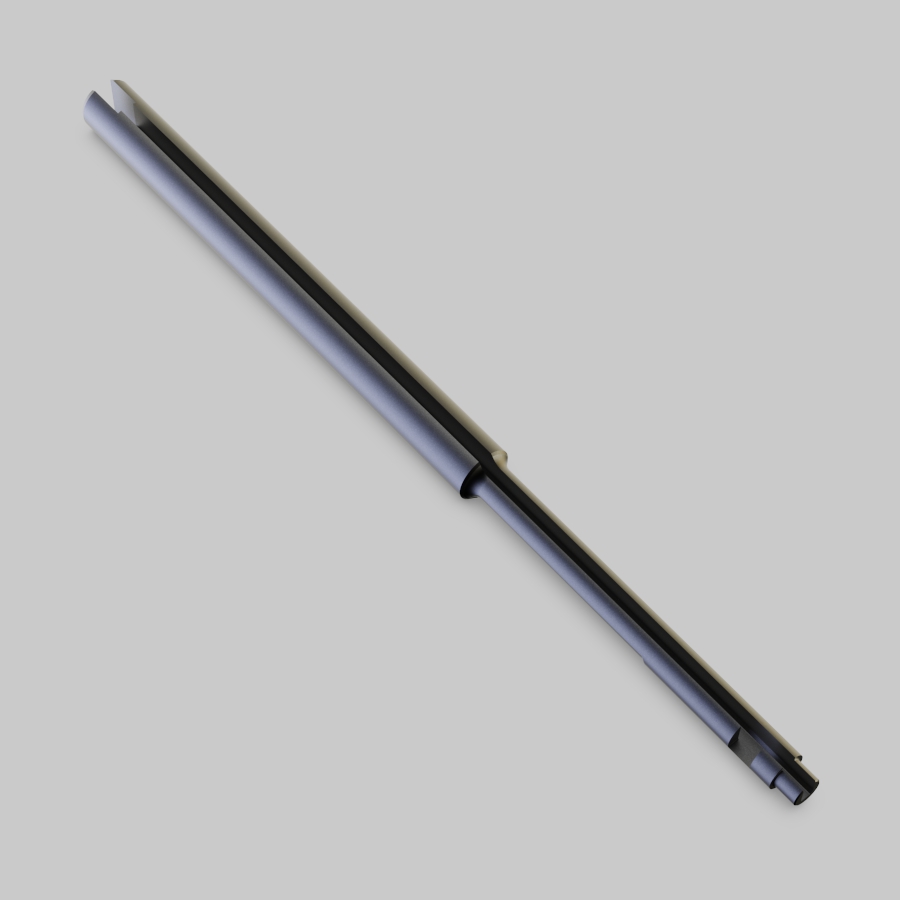 Tool Series:

K Series

Product Type:

Mandrel

Sub-Family:

K3

Min Diameter (in):

0.108

Max Diameter (in):

0.11

Shank Length (in):

0.875

Abr Length (in):

0.563

Reach Length (in):

1.438

Min Diameter (mm):

2.7432

Shoe Type:

BRONZE

Max Diameter (mm):

2.794

Stone Size:

K3

Shank Length (mm):

22.225

Abr Length (mm):

14.3002

Reach Length (mm):

36.5252
This Honing Unit (Mandrel) works with Sunnen Pedestal machines in the following families: SH, ML, EC, MBB, and LBB
K3 Mandrel Options
Recommended Stones
Selection Guide
K3 Mandrel Replacement Parts
K3-W Wedge*

LN-3025C Stone Retainer

LN-3211A Wedge Guide*
*Note Wedge and wedge guide wear: Once a wedge or wedge guide begins to show wear, it no longer can keep the stone flat. This leads to taper in the bore. Replace the wedge or wedge guide as soon as wear begins.
Diamond Plated Super Mandrels+
Designed to provide a long-wearing guide shoe to increase mandrel life in some honing applications. Another advantage of Super Mandrels is faster stock removal in difficult materials (chrome, carbide). Plated with 220 grit diamond. Select appropriate soft steel mandrel and add-D.+ Example: K3-100CS-D+.
Extended Shank Mandrels+
Available for honing parts that are too long to be honed with a standard mandrel.
Tandem "In-Line" Mandrels+
Sunnen Honing Units can be used to size two or more "in-line" or tandem bores in perfect alignment. Special tandem mandrels can generally, be supplied for those applications which have too long a tandem distance for honing with standard or altered mandrels.
+ Special Order - Contact Customer Service